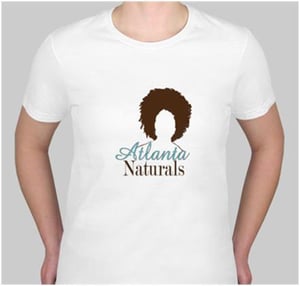 $

20.00
Our Atlanta Naturals Official T-Shirt.
This White tee is available in the two-color logo in Blue and Brown.
This is a screen printed with the Brown Atlanta Naturals logo. Screen printed shirts have that durable, vinyl-like look and feel.
This is a ladies cut shirt, so order by your junior/misses size. 100% pre-shrunk cotton.
Shipping: Select Free if you plan to pick up at upcoming event or $3.00 for shipping in Georgia.